A work operating system (Work OS) is a cloud-based software platform where teams build custom workflow apps. It allows teams to plan, run, and track processes, projects, and everyday work from any location at any time. 
A Work OS becomes a digital workspace within an organization: its building blocks can be assembled into apps that manage any kind of work. It collects information from external tools, helps teams communicate about items within the context of the work happening, and places all workflows in one place. This creates a centralized home for all work. 
A good platform supports the following capabilities:
Organization-wide use It serves all users in an organization, rather than specific functions or teams. Everyone in the organization should be a user on the Work OS.

Data visualization and analytics All users with access to a Work OS and with permissions to access
a specific data source can create reports and visualizations with the system. Dashboards and reports become a single source of information for data-driven decision making.

Workflow automation  Allows automation of many, if not all, of its operations. Automation aims to remove human error for predictable, repetitive things.

Integration of data and apps Allows users to connect external data sources and apps into a unified workspace. Integrations allow users to continue using their favorite tools while centralizing all work into one shared work hub.

Structured data store Captures all data through human action and through automations, to make data complete and digestible. A user can consume the data as-is or through the lens of the building blocks.

Building blocks It uses functional building blocks that teams drag and drop to assemble together into apps that manage work as well capture and present data. A Work OS user can break apart and reassemble any workflow or application offered on the Work OS.

Permissions and governance 

It includes permission-setting and governance features over who can view, update, and enter data as well as who can integrate and automate work. Teams can work in their own way with the Work OS while staying compliant and aligned with their organizational standards.
How does it enable effective remote teamwork?
The decision to work remotely is becoming increasingly common and requires the flexibility of a Work OS. It offers teams the ability to quickly build processes and workflows that fit their unique needs whether they are based in the same city or scattered across the globe. Work OS benefits for remote teamwork include:
Staying on top of workload

Communicating "in context"
Thanks to our friends of Monday.com we can offer you a free trial of one of the best WorkOS in the market: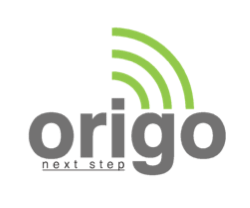 Also, for further assistance you can reach us at info@origo.ec