What do we call a "call center" today? Is it really a call center anymore or is it a vital part of the customer journey? Today, more than ever we have more ways to communicate with family, friends, and companies we do business with. Gone are the days of picking up the phone, waiting on hold listening to elevator music (some of it was okay), and being transferred 10 times to get something done. We demanded change as technology afforded us more options to get things done. The emergence of these new technologies: cloud-based contact centers, workforce optimization, advanced automation, and artificial intelligence are the driving forces behind turning call centers into experience center.
If you haven't started your transformation by now, do it and use these three ways to build a world class experience center.
1. Know the new workforce
Ask yourself and your leadership how familiar you/they are with how agents want to work today. One of the biggest mistakes I see traditional call centers make is assuming they know what's best for the agents. A 2017 study by Saddletree Research stated Millennials are the nation's largest living generation at 75.4 million and by 2030 will represent 75% of the workforce. What we often overlook is figuring out how this massive pool of exceptionally technology minded people want to work.
Create a focus group with your agents and ask them how they communicate with companies they do business with. Understand what ideas they have about how to best optimize their skills like chat, email, and social media. Embrace the cell phone at the desk (I'll duck to avoid what you just threw at me) and find ways to make it valuable to their daily routine.
Millennials and I think most of us outside this category want a few basic things in our work life:
Focus on maintaining a work/life balance and providing flexibility
Collaborate and create teams to work on projects that stimulate and inspire
Embrace the tech savvy nature of today's world—make the cell phone work for you
Incorporate instant recognition and gamification wherever you can
2. Up your performance management game
More data, big data, too much data, not enough data: it seems we hear or say those words/phrases all too often these days. It's true that companies today have access to more data than ever before, but it does not mean we are using it in the right ways to drive the behavior we want. Data can be a powerful tool when used correctly or a crippling one when over thought. In relation to experience centers the ones that are truly successful have figured out how to harness the data they have, to improve the customer journey.
It's important to create the reports that management wants to see on a monthly or quarterly basis, and I bet you have a team of people that do just that. Charts, graphs, KPIs, and trends will all make their way to the executive team where they'll recommend a change or dig in on a key trend. This is fine and something that shouldn't go away. What I'm suggesting is take your data to the agents. When we share, educate, and collaborate we positively improve their knowledge of how the business runs and ultimately improve the customer journey.
Start by looking at the KPIs you share with your team today. Do agents get a weekly balanced scorecard? Are they able to see KPIs in near real-time, and not just calls in queue or average handle time (AHT)? Are you still using TVs or whiteboards to display center-wide metrics? Depending on how you answered the questions above, try to incorporate the following into your experience center.
Create a training program (make it fun, because numbers aren't) that explains WHY the KPIs you measure are so important. You know the value of high NPS (Net Promoter Score), but do the agents care?
Incorporate a real-time metric/KPI reporting tool that's part of the agent desktop
Move away from measuring average handle time and focus on first call resolution
Put trivia or something fun on those TVs you have up, no one looks at them anyway
Share the data often with everyone in the company and reward your achievements
3. Embark on a Technology Hunt
For many call center managers, the search for new technology is nothing new. Focused on transformation, your IT team, leadership, and tiger team are all probably constantly evaluating new technology that will usher in the next solution to improve the way your experience center operates. The search sometimes results in a win or a long drawn out process that everyone wants to just wrap up and move onto the next shiny object.
What I have seen and been a part of is that we often don't set and recalibrate to the core objectives we are driving as an organization. Setting a goal and driving to that objective be it with one technology or a technology stack will ensure you implement the best solution possible.
Some things to consider on your next technology hunt for your experience center:
Will the solution improve or hinder my agents' experience? Be sure to focus on technology that consolidates the agent desktop, unify applications, and streamline workflows. And don't forget to ask: is it usable and useful?
What can I automate by using robots? Yes, they are here, but they won't replace us
Are the vendors I'm working with at the cutting edge of their industry?
Is it in the cloud? If not, it probably should be
Do we have the right technology to address how the Millennial generation wants to communicate with us?
The call center that we all know no longer exists and hasn't for many years. Companies have done a great job of adapting to the change, but what we need to focus on is how fast that change is coming and being prepared to change with it. To quote an old boss of mine when I was an agent in a call center learning my way, "Being flexible is too rigid, we must be fluid." I think about that often, and it's as relevant now as ever. Embrace the change and turn your call center into an experience center.
We invite you to try the solution for free:
https://www.zendesk.com/register/?variant=247a&rv_account=a3G1E000000LM5eUAG&rv_member=a4X1E000000Q4EBUA0#step-1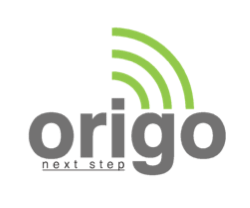 We can guide you during the entire process Send us an email to info@origo.ec